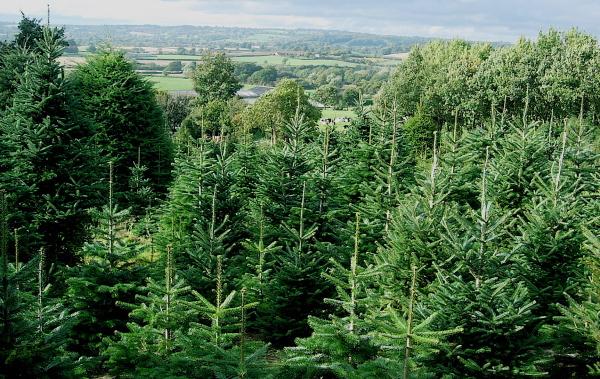 Value. Cut out the middlemen: buy direct from the farm. No VAT to pay!
Quality. Freshly-harvested healthy trees mean less needle drop.
Choice. 8,000 trees. 8 varieties. Size 2 to 20 feet. Cut while you wait.
Pot Grown Trees. 2ft to 5ft. Can be planted after Christmas.
Easy Ordering. Telephone, Email, or choose at the farm.
Visit. Choose your tree in the ground or from freshly harvested stock.
Decorations. Holly & Mistletoe. Tree Stands. Festive Wreaths.
Mega Trees. 15ft to 20ft trees for your hotel or civic centre.
Early Bird. Choose your growing tree from 1st November (£10 cash deposit).
Environment. Eco-friendly plantation management.
Easy Carriage. All trees netted free of charge.
Payment. By cash, card or cheque.
Good Causes. For each tree sold at retail, a donation is given to Save The Children. £6,375 to date.