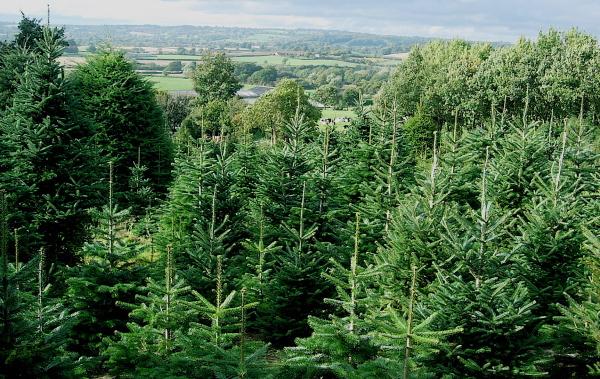 Value. Cut out the middlemen: buy direct from the farm. No VAT to pay!
Quality. Freshly-harvested healthy trees mean less needle drop.
Choice. 10,000 trees. 10 varieties. Size 2 to 20 feet. Cut or rooted.
Easy Ordering. Telephone, Email... or choose at the farm.
Visit. Choose your tree in the ground or from freshly harvested stock.
Decorations. Holly & Mistletoe. Tree Stands. Festive Wreaths.
Mega Trees. 15ft to 20ft trees for your hotel or civic centre.
Early Bird. Choose your growing tree from 16th October.
Environment. Eco-friendly plantation management.
Easy Carriage. All trees netted free of charge.
Want it potted? We will pot your tree while you wait. 3ft to 5ft @ £2/ft.
Good Causes. For each tree sold at retail, a donation is given to Save The Children. £6,088 to date.