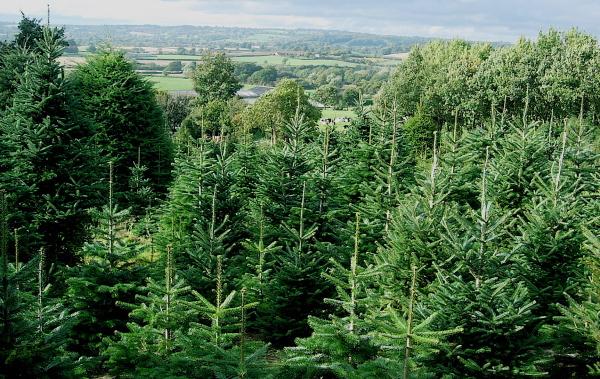 Welcome to Ledbury's favourite Christmas Tree Farm!
We look forward to meeting Christmas tree customers old and new from Ledbury, Bromyard, Cheltenham, Gloucester, Gloucestershire, Hereford, Herefordshire, Malvern, Newent, Ross-on-Wye, Upton upon Severn, Worcester, Worcestershire.
Opening dates & times
The plantation is opened to reserve trees from 1st November 2022.
Opening times for purchase / collection or reservation of trees:
From 1st to 25th November 2022: Please ring 01531 633 500 to arrange. 
 
From 26th November to 18th December 2022: We are open from 09.00 to 16.00 (or dusk) for the purchase of trees from the plantation or from the yard.  Staff available for "choose & cut" on Friday, Saturday & Sunday, but please ring to check staff availability Monday to Thursday. 
 
From 19th to 24th December 2022: Please ring 01531 633 500 to confirm availability of staff and trees.
Last update: 9th November 2022